Biopharma's Big Inflection Point: There's never been a better time to innovate with next-generation medicine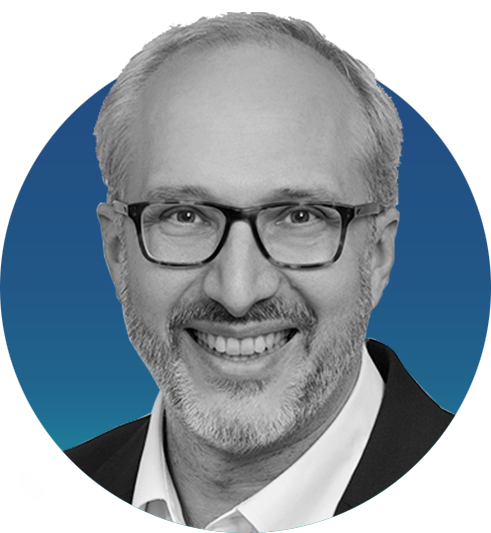 by Christian K. Schneider, MD
In all of the years I have been tracking and helping to drive biotech innovation, I can say with conviction that the industry is at an important inflection point now. This will see bold new biopharmaceutical breakthroughs become marketable products at a rate we barely could have imagined a decade ago. As product developers increasingly see ambitious cell and gene therapies do well in clinical trials, and achieve marketing authorization, momentum will continue to build as innovators are able to picture their own routes to market opening up.
There are growing grounds for optimism, certainly. Some regulatory authorities have evolved their frameworks already. The UK's Medicines and Healthcare products Regulatory Agency (MHRA) has implemented an Innovative Licensing and Access Pathway, while other authorities around the world are also reviewing and adapting their requirements – and devising processes that better fit the needs of biopharma. Both the European Medicines Agency (EMA) and the US Food and Drug Administration (FDA) have launched ambitious regulatory science strategies, for instance, and are adapting their frameworks with very interesting new guideline concepts.
The clinical indications and conditions addressed by cutting-edge medicine – including biopharmaceuticals such as cell and gene therapies, monoclonal antibodies (MABs), vaccines and biosimilars – are inherently complex, and in many cases these treatments are being tested for the first time, with no precedents to measure against. As guardians of patient safety, regulators must tread carefully in their treatment of advanced therapy medicinal products (ATMPs). At the same time, however, they cannot afford to stifle or delay progress – especially when demand for, and expectations of, new treatments are so high, and investors' appetite to back innovative biotech products is so voracious.
At Biopharma Excellence, we'll be helping to drive progress – by proactively initiating and enabling the right Agency conversations at the right time, and by optimizing the Regulatory Science as well as required Regulatory Affairs activity so that biopharma companies can target their effort and their resources most effectively. We're passionate about streamlining the path to market, by making sure that every step counts towards a product's clinical, regulatory and commercial success. In fact, the more complex the question, the better (nothing ignites our passion more than solving tricky problems!).
From RWE use in trials to the boom in biosimilars: trends to look out for
As well as taking regulators along on the journey to progress next-generation medicine, we're proactively looking ahead to new possibilities for accelerating positive outcomes.
One area I find exciting is the scope for harnessing real-world evidence to streamline clinical trials, using computer modelling of data about known patients with a particular disease from healthcare registries. This would reduce or remove the need for control groups in clinical trials. Although still somewhat controversial today, this option is maturing and it has important potential in biopharma/the treatment of rare conditions, where clinical trials recruitment is particularly challenging.
Out-of-the-box thinking is needed in the field of monoclonal antibodies, too. This field is already very mature, of course, having produced success stories continuously for some 25 years, with several dozen treatments now authorized. The added complexity with MABs is that the risk/benefit profile can vary enormously between certain people, placing this therapeutic area more within the domain of personalized medicine. This in turn increases the need for powerful diagnostic tools and new technologies that can help to effectively pinpoint or categorize target patients.
The biosimilars opportunity is another huge area that's developing at speed now. "Copy versions" – equivalent to already authorized biological medicines – are a much more complex proposition to approve compared to the humble aspirin or paracetamol. Yet this part of the market too is entering a more mature phase now – after some 15 years or more of development in Europe, and up to 10 years in the US. The hope is that, here too, the authorities might now continue to evolve their frameworks based on the experience gained so far, to further reduce clinical trial requirements in favor of increased CMC activity – in the form of functional assays and analyses/tests of molecules.
Efficient delivery of ATMPs is in our DNA
In the meantime, we'll be proactively working with all kinds of biopharma leaders and startups to bring their developments to market in the most effective and efficient way possible, drawing on our rare combination of biotech-specific scientific, regulatory and commercial knowhow. Something we're particularly adept at is bringing development strategies and programs back on track in a highly targeted way – in the event of objections to regulatory packages, or promising clinical trials appearing to fail.
Often, biotech innovators hit a wall with all of this because of a lack of resources, a lack of insight into what's really needed, or a difficulty in communicating their developments' potential in the right way to regulators or investors. Success – in delivering new life-saving treatments to patients – demands a multi-disciplinary approach that both leaves no stone unturned, but which doesn't go further than is required to deliver a product to market efficiently and affordably.
As we formally launch Biopharma Excellence, we look forward to joining you on your journey in realizing your novel therapy or early-stage development. There's a world of opportunity out there today, and it will be our privilege as well as our passion to help you achieve your goals.